Available everywhere fine books are sold!
Click here to order The Perpetual Beginner on Amazon.com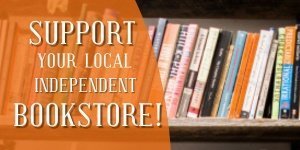 Book retailers – download onesheet here
---
INTERVIEWS
Musicality Now Podcast, October 15, 2019
The Business Side Of Music Podcast, November 15, 2019
Writers Voices, April 24, 2020
The Songwriters Show, June 2, 2020
The Perpetual Beginner gets a mention in Premier Guitar magazine!
REVIEWS
"Isaacs's insightful guide will be a delight for both beginning musicians and established players."
Publisher's Weekly
Read the full review
"Dave Isaacs is an outstanding teacher because he is part fan, part musician, part songwriter, part psychologist and part motivator.  You won't even be finished with the first chapter of his book when this will be apparent. Dave manages to take all those things and weave them into a must-read work that will benefit, challenge and inspire you."
Bart Herbison, Executive Director
Nashville Songwriters Association International (NSAI)
Watch Dave's NSAI workshop video, 5 Steps To Better Playing.
"Some guitarists are gifted players and a few guitarists are gifted teachers, but it's rare to find someone who has full command of both disciplines. Dave Isaacs is one such musician, and in this book he distills a lifetime of study, performing, and instruction into inspiring, practical advice that will benefit beginners and seasoned professionals alike."
Andy Ellis, former Senior Editor
Guitar Player magazine
"'The Perpetual Beginner: A Musician's Path To Lifelong Learning' is impressively informative, inspiringly motivating, and unreservedly recommended reading for all aspiring and practicing musicians. While very highly endorsed for community and academic library collections, it should be noted for personal reading lists that 'The Perpetual Beginner' is also available in a digital book format."
Midwest Book Review
"Although I am not a musician, I have been working in the music business representing artists going on four decades. I have been a fan of Dave Isaacs and his technique and tenacity since he first landed in Nashville many years ago. His book  "The Perpetual Beginner: A Musician's Path to Lifelong Learning" is a wonderful, easy-to-read and captivating "instruction manual" for ALL of us working, living and breathing in music. Dave Isaacs' writings will get your brain to pivot on perspective and help to refocus on what's important and how to get there. This book truly inspires and sparks creativity and rejuvenation on many levels."
Mary Sack, Mary Sack Artist Management, Nashville, TN
"Dave Isaacs provides an interesting reveal on the history of his musical journey. The story includes personal, philosophical, musical, and historical, perspectives on not just mastering an instrument, but how music can be perceived and used as a surprisingly nuanced form of communication. "The Perpetual Beginner" is conceived and written from a wonderful point of view that offers a different perspective on what it means to be a musician."
Richard Adler, Grammy-winning producer and engineer
"Dave Isaacs has captured what it takes to 'create' music and become a more, better accomplished 'musician' while continuing to hone the craft. I think this is going to be a great read for actual beginners, as well as, the 'perpetual' beginner."
Karen E. Reynolds, East Tennessee Writers Hall of Fame singer-songwriter
Music Industry Consultant
"Dave is right on the money. Follow his advice and you will become a better player!"
Gary Talley, Memphis Music Hall of Fame songwriter
Guitarist for The Box Tops ("The Letter", "Cry Like A Baby")
The Perpetual Beginner is part memoir, part musical instruction manual. Relating stories of his experiences as a young musician and music student in 1980's New York, author Dave Isaacs describes the key lessons that shaped his musical life and how they can help any aspiring musician at any age.
The title refers to the average music hobbyist with more enthusiasm than skill or time to practice. Many people play for years without developing more than rudimentary abilities, and some become so frustrated by the struggle that they stagnate or quit. The stories in the book and the musical lessons they impart give these  "perpetual beginners" the ideas, techniques, and encouragement that will help them begin to progress again.
The title also references the Zen concept of "beginner's mind", a way of approaching any endeavor with the openness and zeal of a beginner regardless of experience. Maintaining a beginner's mindset removes many of the self-limiting beliefs and inhibitions that hold many people back, thus enabling the learning process – hence the book's subtitle, "A musician's path to lifelong learning."
Read the introduction here.