Barre chords are the first moveable shapes most people learn. The concept is easy: take an F chord and start sliding it up the neck. Every fret is a half-step, and because it doesn't involve open strings the formation works in every position. Now you can play all twelve major chords using the same finger pattern.
We might refer to the F chord as an "E shape" barre, since the fingers form the same shape we use for an open E chord.
Apply the same concept to an A chord and we can play all twelve major chords off the A string as well.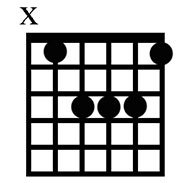 Add the parallel minor forms of E minor and A minor and we have two ways to play every major and minor chord, using only four shapes. This is obviously very useful, since once you're comfortable it removes the need to use a capo.
If you struggle with barre chords, click here for some helpful advice. If you can play them comfortably, you might be looking for the next step. And it might be simpler than you think.
It's very possible that the first version of the F chord you learned was a four-note version, like this: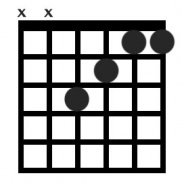 This form is moveable just like the larger F chord! So sliding it up two frets gives you another form of G. Continue up the neck to reach all the different chords just as you would the full barre. Essentially, this form is a partial version of the 6-note chord.
The simple idea here might actually be a revelation.
You can choose any combination of notes from the larger shape to form other, alternate versions of the chords. If you're plucking the strings with your fingers, or muting some of the strings with the fret hand, you don't even need to use adjacent strings. This gives you multiple new options out of every barre form, and increases your chord vocabulary exponentially!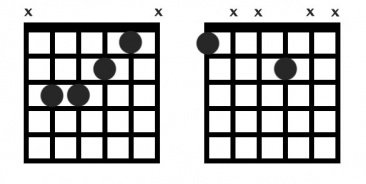 Applying this idea to other barre chords gives you an entire new set of 2, 3, and 4-note chords that can be easily moved around the neck. It's not hard to see how many new possibilities this opens up! Explore and see where it takes you.